References
MitoFish, MitoAnnotator, and MiFish Pipeline Papers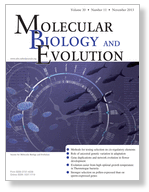 If you use MiFish Pipeline in your projects, please cite:
Zhu T, Sato Y, Sado T, Miya M, and Iwasaki W. 2023. MitoFish, MitoAnnotator, and MiFish Pipeline: Updates in ten years. Mol Biol Evol, 40:msad035.
Sato Y, Miya M, Fukunaga T, Sado T, Iwasaki W. 2018. MitoFish and MiFish Pipeline: A Mitochondrial Genome Database of Fish with an Analysis Pipeline for Environmental DNA Metabarcoding. Mol Biol Evol 35:1553-1555.
If you use MiFish Primers in your projects, please cite:
MitoFish Information:
Version:

Update:

Complete mtDNA Data:

species


Complete + Partial Data:

sequences
species